This month's Close To My Heart consultant blog hop is showcasing a great product called Liquid Glass. It is a dynamite adhesive, but can be used in quite a number of ways.
This is a circle hop, so you can hop from site to site and eventually you will wind up on the same site you began.
If you hopped over here from
Mary Eisen's blog
you're in the right place.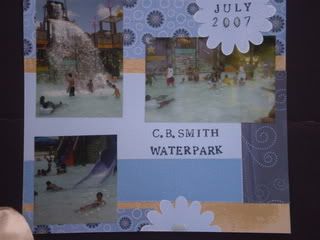 In this layout, you can see examples of liquid glass being used to create the illusion of water drops. I used some in each photo. I also used them to highlight the grandchild whose photo I was taking in the crowded pool.
I even used the liquid glass to make bubbles in the letters of the word "waterpark" and to make a 3-D effect in the center of the bottom flower.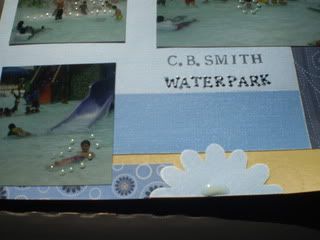 Now hop on over to
Hailey's
blog and see what she has created for you.