Hi. If you came here from
Amy's Blog
you're in the right place. This month's blog is featuring a paperpack from the spring 2010 Idea Book.
My paper pack is Veranda. It features the colors: Creme Brulee, Cocoa, Garden Green, and Juniper. The layout if Monologue (P.52-53) from the how-to book,
Imagine
by Jeanette Lynton. This is the layout we made at my scrapbooking class this week. I haven't decided which pictures to put on it yet, which is why is doesn't have any. As soon as I decide, I will repost it.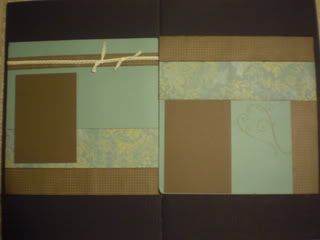 Now hop on over to
Wendy's Blog
and see what she has created for you.