Hello and Welcome. We have some wonderful and creative people showing off some of the newest products you will find in the CTMH Fall/Winter Idea Book, If you hopped here from
Janice's
blog, you're in the right place.
> The product I am highlighting is the newest how-to program called Magic. This layout was created using Performance on page 48.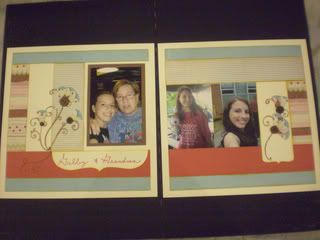 The left page of the layout.
The right page of the layout.
Close up of left flowers. I used Liquid Glass to seal the flowers and also to attach each flower to the page. I also traced the stamped image with Liquid Glass.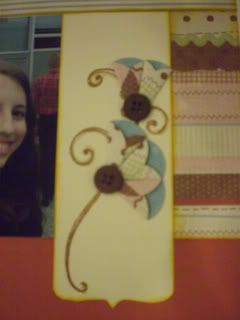 The buttons were attached with memory book glue dots. All pieces were inked with Honey ink using a sponge. The bracket shaped pieces were cut using a template on the enclosed CD. The flowers were made with our 1 1/4" punch. I folded the circles into a cone shape and attached them with liquid glass.
Now, "Hop" on over to see what
Carrie
has created for you.