Welcome to the CTMH Stamp of the month Blog Hop~ This month we are featuring the lovely stamp set, Share the Magic. You can buy this stamp set, or even earn it for free in October.
We have over 60 participants in this hop, so I'm sure you'll see lots of wonderful ideas using this stamp set. You probably got here from
Misty Jackson's Blog
Since this is a circle hop, you will eventually return to your starting place.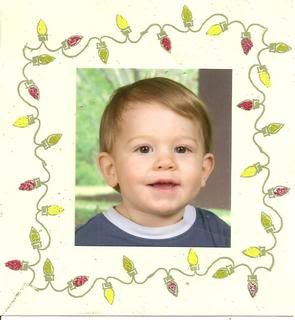 Artwork made with Close to My Heart products:
Share the Magic Christmas lights stamped repeatedly
Olive Ink
Olive embossing powder
Sunny Yellow embossing powder
Cranberry embossing powder
Craft Heater
Embossing pen
Now hop on over to
Laurie Newton's Blog